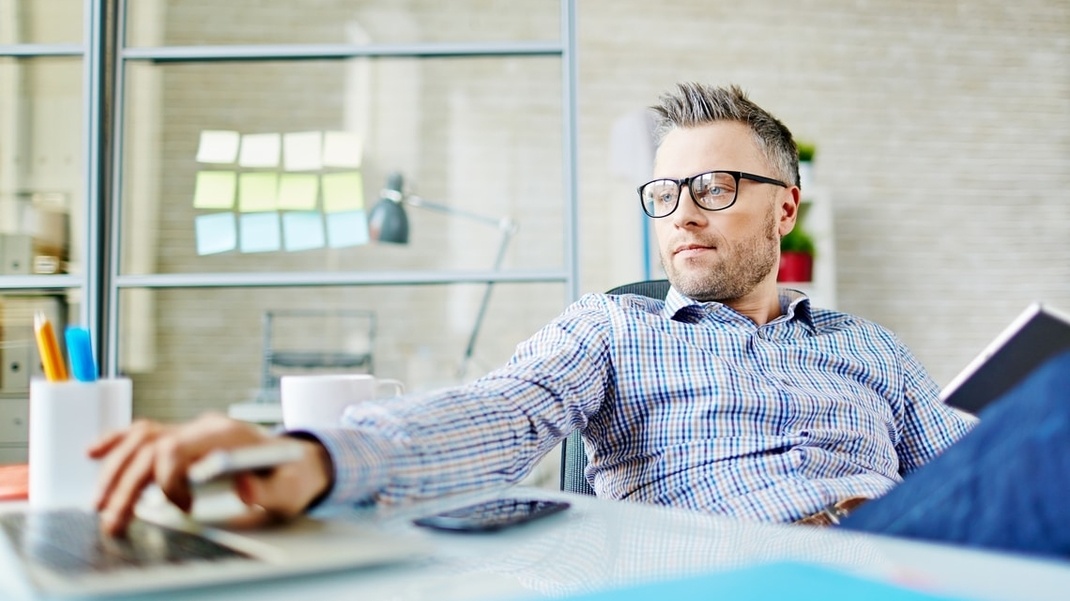 Great Native Ad Campaigns Should Be Customer Research-Driven
The world of digital advertising evolves at a rapid rate. What might be effective today could become obsolete tomorrow, which means that to yield the best results, keeping up with the changes is essential. Native advertising is no exception.
In a digital age where change is constant, the most effective way of creating a powerful native advertising campaign is by focusing on the consumer.
We are living in an age where consumers are becoming increasingly 'adlergic'. Essentially, if an ad doesn't enrich a person's online journey, they will actively disengage with it content If your native advertising content is seen as disruptive, distracting or irrelevant, you're simply wasting your time and your marketing budget.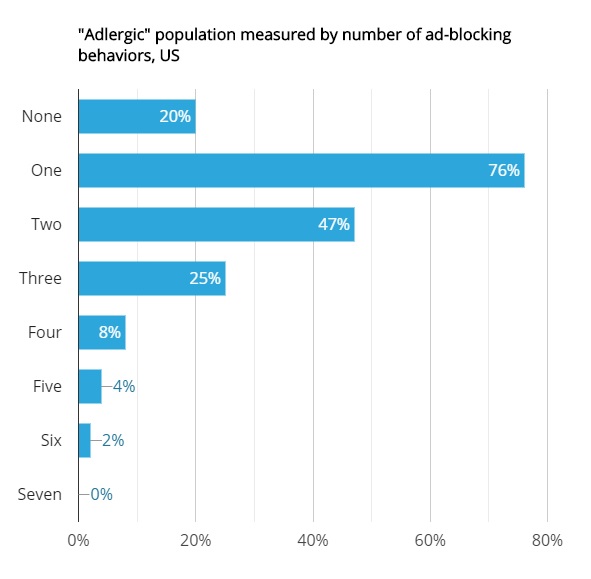 So, to deliver a truly great native advertising campaign, you must place customer research at the heart of your strategy.
Here we explore key digital advertising trends and the importance of creating customer-driven native ads in the consumer-powered digital age.
Digital advertising trends you should know
To put the rapid pace of digital advertising into perspective, here are the trends that are set to make a big impact in the industry over the 12 months, and beyond.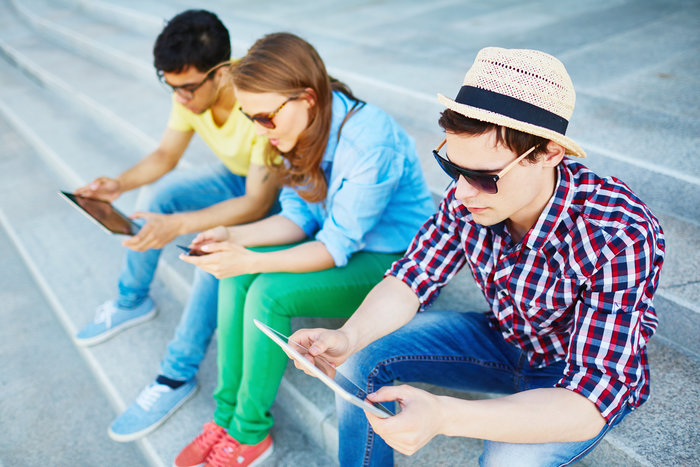 In recent years, there has been a surge in social media influencers across channels—and this number is set to rise in the not so distant future. At present, 70% of digital advertisers work with influencers to resonate with their audience while expanding their commercial reach. And, 40% of advertisers plan to increase their influencer marketing budget imminently.
By working with the right influencers in your niche, you stand to create compelling narratives that engage your customers and ultimately, give your native advertising campaigns real value.
Emerging and disruptive technologies
The rapid pace of the digital age means that new innovations are constantly emerging from the woodwork. By leveraging these tech trends to your advantage, you'll be able to deliver native ad campaigns that will inspire your customers rather than driving them away:
- The adoption of 5G technology will transform the way consumers engage with technology, and mobile consumption will rise across demographics.
- As voice technology becomes commonplace for consumers across the globe, developers will make enhanced accuracy and customer experience (CX) a top priority. This is a channel that's certainly worth exploring for native advertisers.
- Further developments to autonomous technologies such as artificial intelligence (AI) and machine learning (ML) will present more opportunities for native advertising personalization.
- As more people migrate towards SVoD and OTT-style services like Netflix, Hulu, and Amazon Prime, the scope for native ad content delivery will widen, expanding into product placement and video streaming.
Native advertising success: adopting a customer-first mentality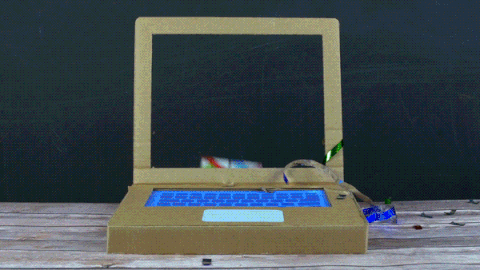 One of the most powerful elements of native advertising is the fact that it's focused on delivering unique value and a seamless user experience—if it's done right.
Customer research equals positive native advertising
The consumer of today is empowered with more information than ever before and as such, commands value, trust, and transparency from brands, regardless of industry or sector. That's why customer research and analysis is critical to the success of your native advertising campaigns.
To win on the native advertising battlefield, you have to know your customers. By investing ample time in advertising research, you'll gain a deeper insight into which ad content is likely to resonate with your audience the most.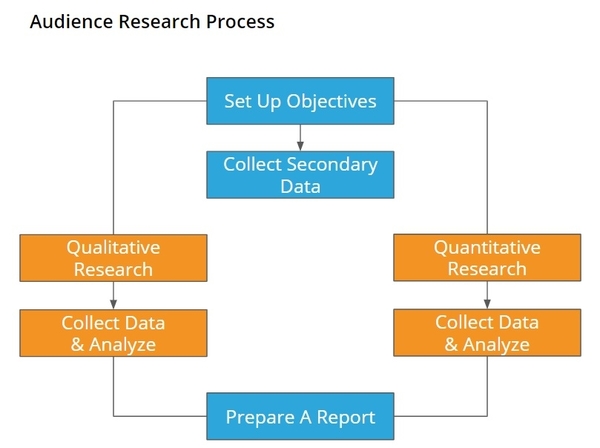 By creating effective buyer personas, conducting polls and surveys based on your products or services, looking at the efforts of your competitors, and consulting your consumer data, you'll be able to create native advertising campaigns that strike a nerve with your customers.
In addition to creating detailed buyer personas and conducting consumer as well as competitor research, many modern brands or advertisers engage in 'social listening' to understand the needs, wants, and desires or their consumers. By monitoring the active conversations of existing or prospective customers engage in across various social media platforms, brands are able to gauge what people have to say and how they say it. In turn, this provides direction in terms of ad content language and tone of voice—if you can really speak to your customers, you will win their trust, afterall.
By analysing the right Google Analytics consumer metrics, you'll be able to delve deeper into consumer behaviour, which will empower you to produce ads that will engage and inspire. Doing so will also help you to ask your consumers the right questions.
When you're conducting customer research and looking to find out how your audience thinks or feels, asking the right questions is essential. Ask poor questions and you'll get poor answers.
That said, here are some customer research questions to help guide your efforts:
- Can you tell me about your favorite customer service experience you have had, either in business or as a consumer?
- What's the most recent example of how our brand has exceeded your expectations in recent times?
- Is there a recent example where we have failed to meet your expectations?
- What would you say is the biggest challenge you face as a consumer?
"I think the big key is always putting our readers first and doing our best to serve them."—Maya Kampf, CEO of Wholesome Yum
If you do ask the right questions and taking the time to get under the skin of your audience, you'll develop digital advertising campaigns that deliver real results.
When it comes to delivering content that is seamless, dynamic, and meets the needs of your customers, there's no more powerful medium than native advertising. As a medium, native advertising offers a healthy modern means of sharing your marketing message on relevant consumer newsfeeds, while gaining access to ad opportunities via premium sites. In doing so, you'll interact with your audience in the places where they're most likely to engage with what you have to say, and why you're saying it, enjoying a healthy return on investment (ROI) in the process. Put your customers first and the rest will follow.
To discover more about this most effective of marketing mediums, read our essential guide to successful native advertising strategies.