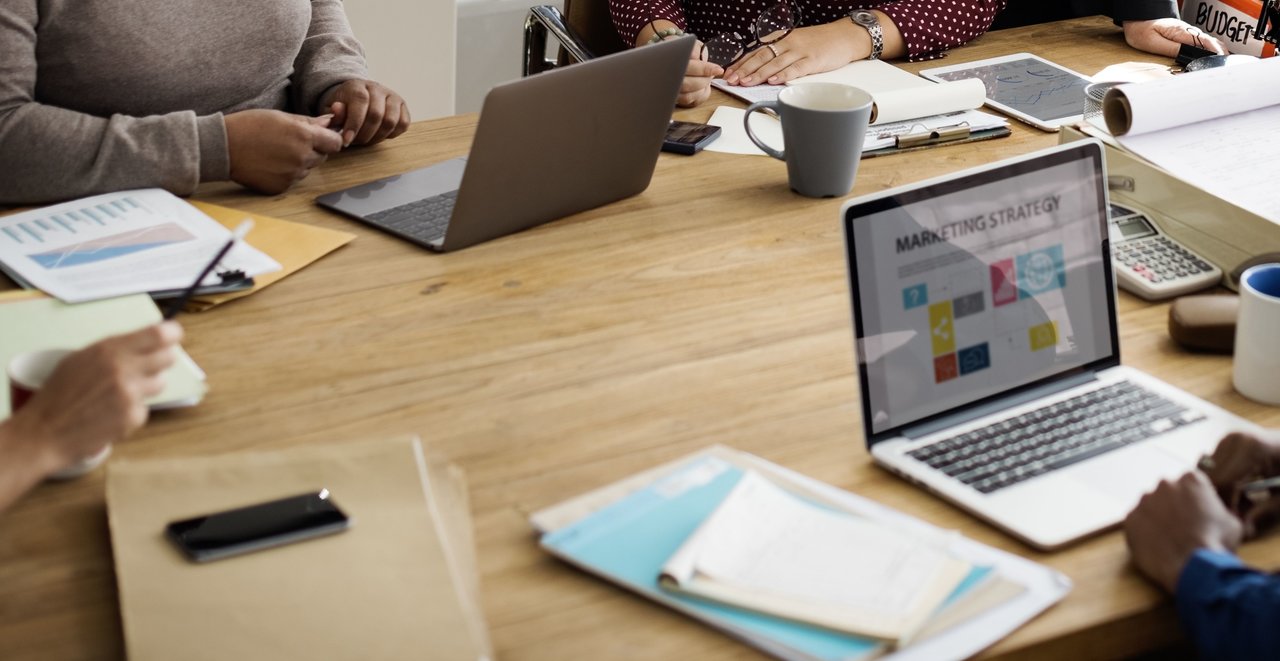 Everything You Need to Know to Get Started With Native Advertising
"The key for brands to do great native is to work closely together with the publisher and to understand the audience." - Pontus Staunstrup, Head of Content Strategy and Social, Postnord
In today's hyper-connected digital world, consumers crave genuine value from brands, and content is the vessel for helping to engage, inspire, and educate your audience.

No longer does a one size fits all approach to marketing yield great results. Generic banner ads are in decline (and rightly so) and diluted, and impersonal sales messages no longer resonate with the modern consumer - which means that to forge meaningful connections with your audience, investing in your content-based marketing efforts is essential.

Enter native advertising. An innovative branch of paid advertising, the use of native advertising has risen exponentially across sectors in recent years with native ad spending making up almost 60% of display spending in 2018 alone.

If you're an ambitious brand looking to expand your audience and get ahead of your competitors, native advertising should form a core element of your digital marketing strategy.

Here we explain the meaning of native advertising, its business-boosting benefits, and how you can use it to grow your business while consistently meeting your marketing goals.


Let's get started.


What is native advertising?


As mentioned, native advertising is a member of the paid media family. But, unlike many of its more static counterparts, native ads follow the natural form and function of a user's individual browsing experience.

The intuitive, unintrusive and value-driven nature of native advertising means that brands are empowered to position themselves in front of a consumer when they are most engaged, promoting their products or offerings in a way that feels organic and encourages positive interaction.

At its core, native advertising is a form of marketing where the promotion entwines with the format and context of the surrounding content. For instance, a native ad on social media looks like a social media post and a native ad displayed on Google resembles every other search result on the page, and so on.

Native advertising is stealthy, seamless, and offers a host of business-boosting benefits for brands that chose to embrace it to their advantage.


The brand-boosting benefits of native advertising


We've established that native advertising is somewhat of a potent digital marketing tool. Now, let's explore some of the primary benefits of using native ads to promote your brand to new prospects.

● Social engagement: A recent study shows that consumers are considerably more likely to share a native ad with their peers or network compared to more traditional promotions such as banner advertisements. That said, if your featured native ad content appears on a social platform, it's more likely to encourage engagement, attracting new leads to your brand in the process.

● Meaningful connections: By being contextual and tailored to the individual user, native ads forge meaningful connections between a brand and its target consumers. Rather than disrupting a consumer's user experience by getting in the way, native adverts weave effortlessly into their online activities, inspiring positive interactions that are likely to flourish into longterm customer-business relationships.

● Mobile optimization: As native promotions are hosted on the main content area of most third-party sites or platforms, it's possible to deploy these ads seamlessly across mediums, including mobile devices. And considering that there are now more mobile devices on the planet than humans, delivering engaging, mobile-optimized content to your target audience should be a top priority - native advertising will help you do just that.

● Brand storytelling: As native ads are personalized as well as content-based, the entire concept has a strong lean on brand storytelling. In today's world, storytelling increases brand awareness, exponentially. Moreover, creative narratives can also be up to 22 times more memorable than facts alone. A clearcut advantage of using native ads as part of your digital marketing strategy.
Native advertising in action: the power of brand storytelling


To put the power and business-boosting potential of native advertising into perspective, here are two inspiring real-world examples from Toms Shoes and Land Rover, very different but equally innovative modern brands.


Toms Shoes


After a trip to Argentina, Toms Shoes founder, Blake Mycoskie fell in love with a native shoe called an alpargata - he also realized that the vast majority of the children he visited in local villages were barefooted.

Upon his return, Blake based his new product line on the style of alpargatas and developed a 'one-for-one' business model in which a pair of shoes are donated to an Argentinian Village for every pair of Toms purchased.

By leveraging native advertising to promote this new line of shoes and forward-thinking business model, Toms gained a great deal of traction through Google search and social media, significantly boosting its brand awareness as a result.


Land Rover


Land Rover's native 'Dragon Challenge' boasts a mix of all the ingredients necessary for a successful marketing campaign - a gripping story, inspiring visuals, and a healthy dose of suspense.

Featuring the history's first ever attempt to scale the 999 stairs to Heaven's Gate in China by car, this jaw-dropping feat of video marketing achieved a colossal level of engagement for the brand.



Promoted though largely social media-based native advertising formats, the YouTube video alone has earned over 47 million views to date - and counting.


Native advertising best practices


Now that you understand the promotional power of native advertising in a practical context, let's look at some best practices for maximum success:

● Headlines account for around 80% of the success of a content-driven promotion - native ads are no exception. Make sure you focus ample attention on your ads' headlines, using action words while being as snappy and concise as possible.

● Always aim to create a new campaign for every interest audience segment you're looking to target. A failure to do so will dilute the impact of your promotions while making it difficult to see what's working and what's not.

● Make sure that the images you use for your native advertising efforts are clear, striking, minimal, and are directly relevant to your message.

● Manage multiple campaigns, track your success, and optimize your efforts to continually meet your marketing targets by working with a dynamic native advertising solution that will help you increase web traffic and grow your audience consistently.


"If you know how to talk to the readers you will sell more." - Maria Marteleur, Native Advertising Advocate

There's no denying: native advertising will help you boost your marketing performance.

If you're a marketer looking to embrace the untapped potential of native advertising, Adstyle will help you to connect with the planet's most popular websites and publications, maximizing your ability to entice new customers to your brand.

Our intuitive platform will empower you to engage with the right prospects at the right time as they consume relevant content that promotes your brand in a way that is inspiring, organic and offers genuine value - expanding your commercial reach and boosting your profits in the process.


We hope that we've inspired you to get started with native advertising and if you'd like to know more about us or how we can benefit your business, please don't hesitate to get in touch - we'll be more than happy to help.