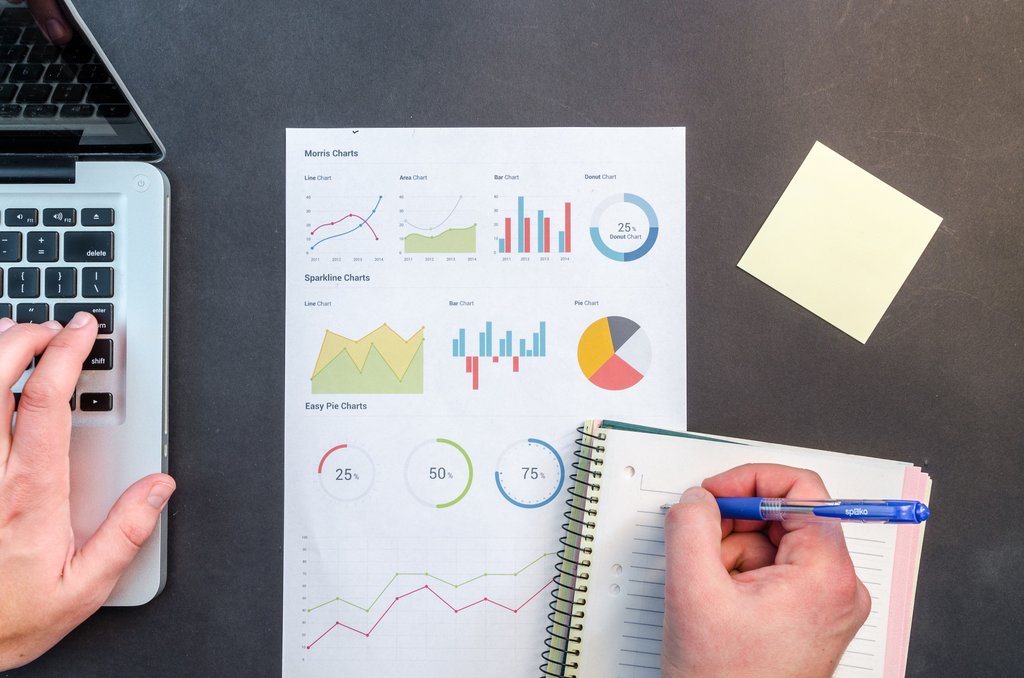 Demographic Optimization Techniques to Boost Your Native Ads
While native advertising is one of the most effective ways of growing your audience and increasing conversions, as more players enter the digital arena, standing out from the competition is becoming an increasing challenge.
Intent and placement aside, without making an instant connection with your prospects, it's unlikely you'll enjoy the return on investment (ROI) you deserve.
But, by offering personal value while tailoring your ad messaging to your specific audience, you will increase click-throughs and conversions, exponentially.
That said, when it comes to winning on the digital marketing battlefield, native ad optimization is the name of the game. And, to optimize effectively, focusing on your imagery and headlines will enhance your native ad content, resulting in more engagement.
Studies show, when people hear information, they're likely to remember a mere 10% of it three days later. But, if by pairing a relevant image with the same information, people retain 65% of the information over a three-day period.
There's no denying that imagery plays an integral part in the success (or failure) of a native ad, working with a mix of additional elements to drive engagement and deliver results.
Here we're going to explore three essential native ad optimization techniques to boost your campaign success—but before we delve any deeper, let's consider the power of demographic messaging for a moment.
Demographic messaging in native advertising
In today's hyper-connected digital age, a one size fits all approach to advertising will not work.
To appeal to your prospects and forge meaningful connections, it's important to address specific pain points while offering personal value.
By speaking in a tone that sparks a connection with your target audience, your ad will get noticed and you will boost engagement.
In addition to speaking the language, as it were, selecting the right imagery for your native ads is essential. Your headline is conversational and offers personal value, and your imagery must match.
For instance, if you're looking to appeal to young digital natives, you might use a social media-centric or tech-based image and if you're hoping to connect with new parents, an emotionally-driven embrace between mother, father & child could well drive conversions.
While this concept may sound obvious, you'd be amazed at how many advertisers overlook demographic messaging (tone of voice and imagery in particular) in their content.
Speak directly to your audience, tailor your messaging to your target demographic, and you will boost the success of your native ads.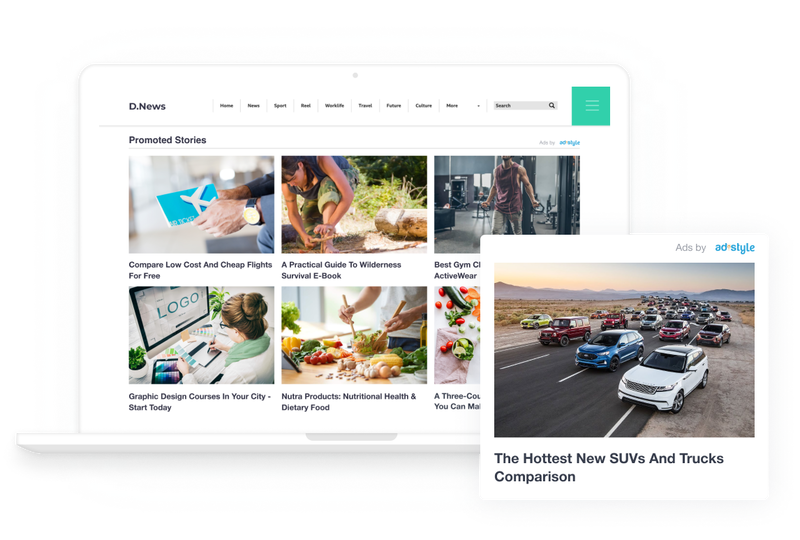 Essential native ad image optimisation techniques
Now that you understand the value of demographic messaging in native advertising, let's explore three essential native ad optimization techniques that will increase your ROI.
Know your audience
To develop effective headlines and select imagery that appeals to your target demographic, you need to know your audience on a deep, personal level.
When it comes to understanding your audience, creating buyer personas is the most effective way of giving your native ad content direction.
Buyer personas are profiles that represent your ideal customers. By creating a host of buyer personas based on different segments or demographics within your audience, you'll gain the insight necessary to connect with your target audience and meet their needs head-on.
Using demographic data from Google Analytics, social media, surveys, polls, market research, and any other relevant information sources, you should create buyer personas that cover the following information:
Persona name: Giving your persona a name will bring them to life and help you to humanize your ad marketing efforts.
Job title
Core information about their company (size, industry, etc).

Details about their job role or level of seniority.
Demographics
Age

Gender

Salary or combined household income

Location: are they from an urban, suburban or rural area

Level of education

Size of family
Goals and challenges
Primary goal

Secondary goal

How your ad will help your persona reach these goals

Primary challenge

Secondary challenge

How you can help in resolving these problems (how will your headline & image represent this?)
Values and fears
A list of core personal values

Common objections during sales or buying process
Marketing message
Think about how you could describe or communicate your product or services to this particular person or others within their demographic. This will form the foundations of your tone of voice and ad messaging.
Elevator pitch
Dig a little deeper into your marketing message and decide on a consistent message based on how you're going to sell your product, service or concept to this type of customer.
By creating comprehensive buyer personas, you'll have a meaningful blueprint that will empower you to optimize your imagery and ad copy for specific demographics.
Use local languages
In addition to getting under the skin of your audience and tailoring your content accordingly, another powerful native ad optimization technique comes in the form of the native language.
By creating native ads in the local language of your target region or demographic, you'll improve your overall brand visibility while tapping into smaller yet incredibly engaged consumer groups.
Ads produced in a local language, if crafted efficiently, will convert well. And local language translation is a native ad optimization technique worthy of investment.
Here are some language optimization tips to help steer your success:
Use language translation tools, but always check for words or phrases that might alter or dilute your messaging. Remember, all languages have a unique set of constructive rules, so you should always make sure your headlines make complete sense before signing off.
Avoid using slang words of colloquialisms in your ad text as they rarely translate. Use words and phrases that you know are universal—with a little research, you'll be able to uncover which words are most likely to translate effectively.
Research terminology and action words in your target language that are directly related to your core advertising goals, tweaking your original ad copy to incorporate them and drive more conversions. The word for word translations seldom produces the best results, so a little creative research is required to ensure a healthy ROI.
Leverage widget whitelisting & blacklisting
To maintain a solid brand reputation and ensure your ads reach the right audience, widget whitelisting and blacklisting is should form an essential part of your native advertising strategy.
By refining your campaign targeting efforts based on a list of approved sources, URLs or sites, you'll ensure that your ads are placed in front of those will are most likely to engage and convert.
On the contrary, blacklisting involves specifying sites, sources or URLs you don't want to display your ad to avoid poor placement or redundant ad messaging.
If you focus on sources that are likely to perform better and placing higher bids through your whitelisted publishers, you're likely to boost the performance of your ads, earning more conversions in the process.
For effective native ad optimization and whitelisting strategy, using the right platform is essential.
A performance-based content recommendation and discovery platform, Ad.Style partners directly with editorial, content-based publishers, as well as news platforms, using cutting-edge technology to display sponsored content based on that speaks to your audience.
Here at Ad.Style HQ, we've developed a powerful technology that eliminates bot fraud in addition to unwanted user behavior—and our dedication to displaying content to visitors based on their interest as well as previous engagements results in higher conversion and engagement rates for advertisers across sectors.
To find out how we can help you optimize your native ad campaigns for success, please get in touch and we'll be happy to get the ball rolling.