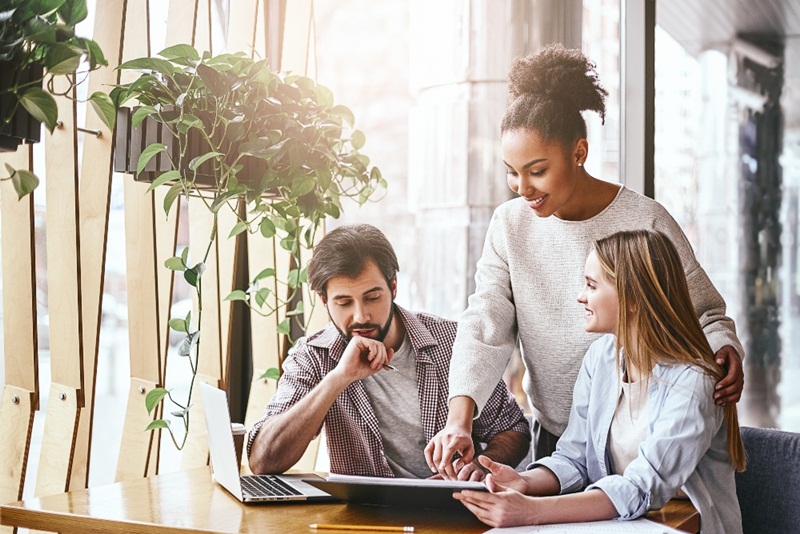 5 Essential Affiliate Marketing Tips & Techniques
Recently, we showed you how to succeed with affiliate marketing—now we're going to explore practical ways you can increase your success.
While creating value-driven and highly-targeted content is the cornerstone of effective affiliate marketing, this alone will not help you optimize your campaigns or drive sustainable revenue.
For publishers and advertisers alike, monetizing your affiliate marketing efforts in the long term will depend on how much you diversify your advertising and outreach strategies.
To help you do just that, here are five essential affiliate marketing tips & techniques you should explore:
1. Search engine optimization (SEO)
Search engine optimization (SEO) is the practice of ranking well for keywords or phrases that are relevant to your niche.
By weaving the right keywords into your affiliate marketing articles or content will increase your chances of ranking high on the likes of Google.
If your content is SEO-friendly, it will perform well for the right search terms, reaching a wider audience in the process. And, if you reach more engaged readers, your chances of earning conversions and driving affiliate marketing revenue will increase, significantly.
From keyword research to title tags and meta descriptions, there are number of things to consider when optimizing your content for SEO—and they're all covered in this handy video tutorial:
2. Video content
The demand for video content is growing. In fact, 54% of todays' consumers want to see more video content from the brands, businesses, and publications they support.
Videos are a powerful vessel for grabbing attention and sharing information in a way that is fun, natural, and effortless to consume.
Create video content to promote affiliate products or services to your target audience and you will drive more people to the right links or channels, driving revenue as a result.
Effective forms of affiliate marketing video content include:
Product launches and unboxing videos.
Q&A-based content.
Live workshops and demonstrations.
Narrative content (mini ads or documentaries that tell a story about a specific service or product).
3. Social media
There are almost five billion active social media users worldwide.
If you're looking to enhance your affiliate marketing strategy, social media is a worthy playing field for sparking up meaningful conversations, sharing valuable content, and connecting with a wider audience.
As over 50% of online adults use social media platforms to research or discover products, by tapping into the likes of Facebook, Instagram, and Twitter, you will be able to engage your target audience where they are most comfortable.
Through social listening and hashtag research, you can tap into trending topics or conversations on various social media platforms, sharing content that will encourage your audience to connect with you and ultimately, convert.
When it comes to using social media to promote and monetize your affiliate marketing content, persistence and consistency is key—put the work in and you will enjoy a healthy return on marketing investment (ROMI).
4. Vouchers & coupons
Today's consumers can't resist a good deal or discount—especially if it's personalized to their specific interests and preferences.
If you use affiliate marketing coupon sites including TechBargains, RetailMeNot or Offers.com, you will be able to incentivize people to sign up to your email subscription list (opening up another effective promotional channel for your affiliate marketing content) or reward existing customers for their loyalty.
By sharing targeted discounts with the right segments of your audience, you will boost your customer loyalty rates while earning a healthy level of affiliate commission.
If you focus on growing your email subscription list, you will be able to send a frequent flow of targeted content to your customers, sharing affiliate deals or discounts straight to their inboxes on a regular basis, earning yourself a sustainable form of passive income in the process.
5. Native advertising
Native advertising in one of the most powerful forms of brand or content promotion in today's digital age.
As an advertiser or publisher, well-placed native ads will empower you to deliver targeted content to the right people at a time when they are most likely to pay attention.
With native advertising, you can enhance your affiliate marketing efforts by driving traffic to a particular landing page or website, promoting affiliate links directly, growing your email list, and promoting video product or service-based video content.
Essentially, native advertising is an effective direct affiliate marketing tool and a medium that ties all of the above tips and techniques together.
Here are two resources that will help you get started with native advertising:
Everything you need to know to get started with native advertising
6 proven ways to create a successful native advertising strategy
As an industry leader in native advertising, we have the tools and technology to help you drive more digital marketing revenue by positioning your content in the places that will earn you the most engagement.
At Ad.Style HQ, our mission is simple : to deliver intriguing and targeted content to users all across the globe, creating a better, more valuable space for publishers, advertisers and readers alike.
We've developed cutting-edge technology with a human touch to offer better content discovery and advertising opportunities across industries—and now we want to help you.
For more information on our native advertising services and content recommendation platform, register for an Ad.Style account. We look forward to working with you.