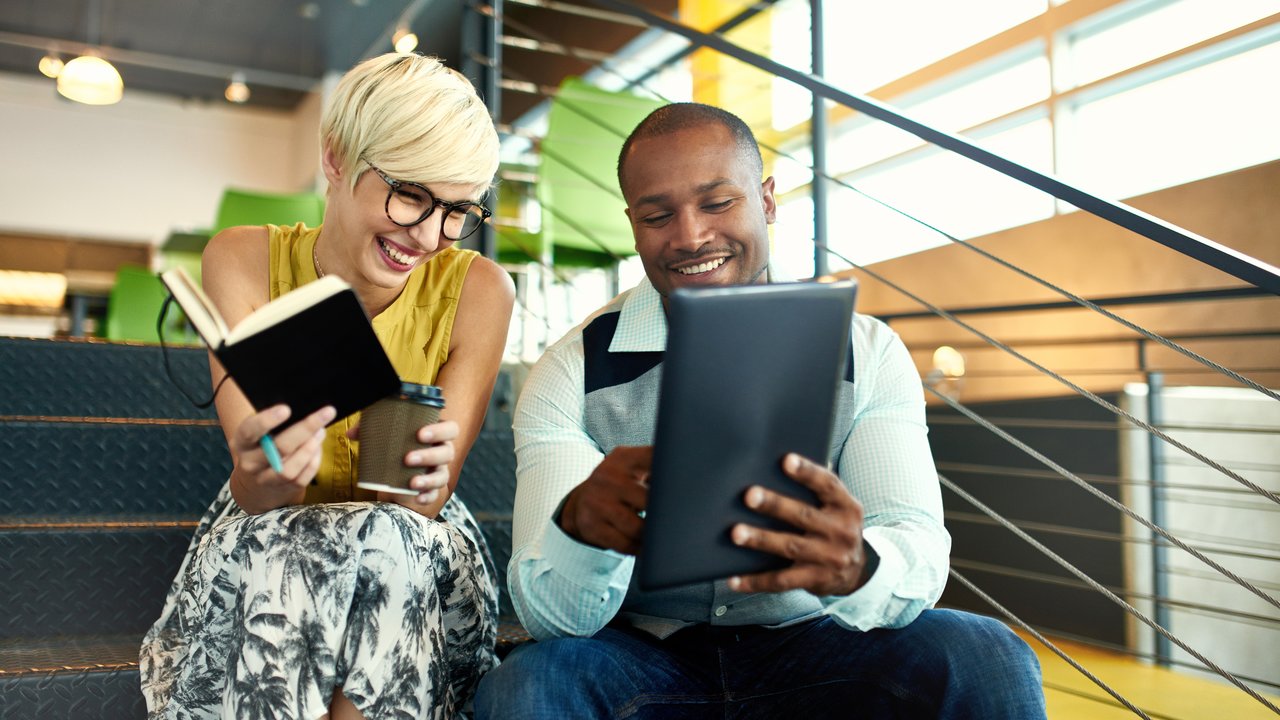 Should News Publishers be Focusing on Millennials as The Main Readership Base?
The classic banner ad, which relied on clicks and page views as revenue for many publishers, has evolved over the past decade. Moving into a new decade, we can see more publishers moving towards a native advertising concept to generate reader revenue strategies, and quality and reliability are becoming the newest form of revenue for publishers.
What can a publisher rely upon when it comes to the largest generation of readers? Are Millenials even worth focusing on as a main readership base? There are a few myths about Millennials that many companies continue to misconstrue.
The Biggest Myth about Millenials is That They are Lazy Readers
"To learn to read is to light a fire"

Victor Hugo
Contrary to popular belief often pushed by older generations, Millennials are not lazy and de-focused when it comes to reading. Actually, they may be well on their way to becoming the second Greatest Generation in history - and the most educated. Forbes describes the Millennial generation as "a world-changing force to challenge convention and save the earth."
Millennials are definitely not lazy. In fact, the time that this generation has to themselves is often spent active in reading, sharing and engaging with the content they consume on their social channels.
You May Be Surprised, But Millennial Reading Habits Are Pretty Traditional
Millennials may be putting fabric softener out of business, but they definitely won't be letting any bookstores close any time soon. Print books are actually a preference for the world's largest generation. They grew up reading books while surrounded by technology, so the idea of reading their favorite novel on a screen instead of owning a hard copy in their hands still feels strange. Did you know Millennials are more likely to visit a library than any other generation?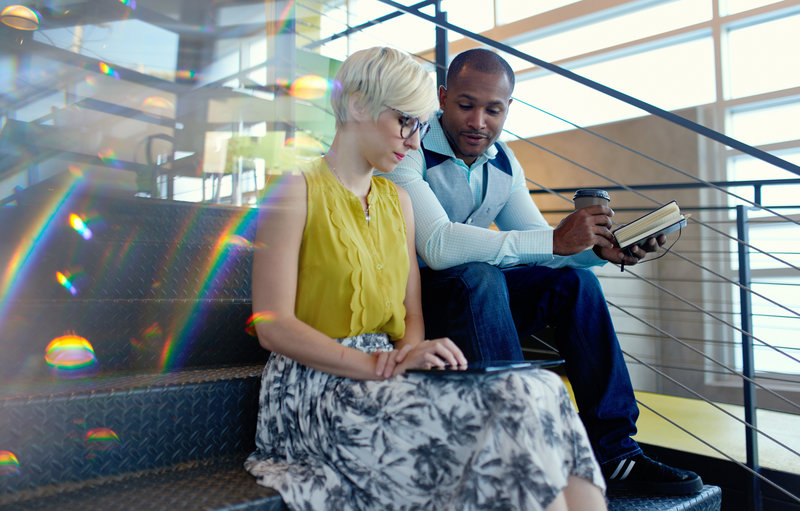 "Millennials are a huge and important potential market for your business, and they constitute an audience that's very much worth reaching"

Jim Kreyenhagen, Forbes Author
How Do Members of the Young Millennial Generation Consume their News?
An article for the University of Oxford describes how young people consume news as completely different than traditional methods. "Traditional news brands see news as what you should know. Young audiences see news as what you should know (to an extent), but also what is useful to know, what is interesting to know, and what is fun to know."
In the modern way in which we interact with the internet, the format in which we consume our news and our connection to the world has changed. We are closer than ever to the events that are happening internationally, which makes us more involved in how they play out - and Millennials know this. Instantly we can hear about and see something happening in real-time when previously it took at least a day for us to read about an event after the fact.
Now That You Understand More About Millennial Reading Habits, Here are 5 Pieces of Advice on How The News Media Can Engage the Millennials Audience Through Their Content
1. Use social media to build your brand.
Your readers are online and ready to engage with your brand through the content you share. Be sure to be true to your vision and stay aligned to your goals - Millennials can pick up on lies and know when they're being valued as an important part of your company.
2. Know how often your audience wants to hear from you.
It's true that, if you have social media, you should use it. However, Millennials don't want to be blasted with constant reminders that you exist. Study the best times of the day/week to reach out to readers. When in doubt, stick to only sharing once per day - unless, of course, you're sharing breaking news you know they will want to read.
3. Make your content short and brief.
You'll quickly lose the interest of Millennials when posts are too long, winded, and not to the point. If you can keep the content limited to the confines of a small paragraph, such as through native ads that organically embed into their news stream, you're more likely to build stronger relationships. And that's where AdStyle kicks in!
4. Be thought leaders and inspire the Millennial Generation.
With over a quarter of the generation self-employed, Millennials love hearing from and supporting other leaders following their passion. Share content that correlates and inspires readers to keep working at their goals.
5. And the last advice - be mobile-first.
Even though more people are browsing the internet on mobile devices each day (increasingly ready to surpass beyond those who surf the web the old fashioned way), most website designers create for desktop first and then mold it to work with mobiles. Instead, you should be focusing first on how your site will look on a mobile device and then making sure it looks good on desktop as well.
So Should News Publishers Be Focusing On Millennials As A Main Readership Base?
The simplest and most important answer to the questions is that news publishers who aren't focusing on Millennials first, before every other generation, are probably setting themselves up to fail.
First, they're the biggest generation currently living, working, and adulting out in the real world - and it's not going to change anytime soon. If any company focuses on Gen X (or "Boomers" as they're often called), once this generation ceases to exist, so too will those businesses.
Second, Millennials have the most money (by 2020 in the US alone accounting for $1.4 trillion) and they're the most educated generation ever. It's a no-brainer that educated people read - they must have had to pick up a book or two in order to graduate post-secondary school. Almost half of all the products Amazon sells are books - that's over 44 million books!
And finally, the generation with the strongest buying power is most likely the same generation running the show at publishing companies. Just imagine what an amazing time it is to be a Millennial who runs a publishing company knowing exactly how others in that same generation will react to the content you promote! As you may know, Millennials, as well as other young generations, are a very loyal, active and grateful audience who can help grow your readership base by sharing content that they consume with their friends. When it comes to monetization strategies and organic implementation of native ads into your newsfeed, we are ready to help you with pursuing your passion!