The Evolution of Native Advertising: A Brief Timeline
Native advertising is a powerful promotional force, offering brands and businesses across sectors the chance to tap into a wider target audience using a value-driven approach to marketing.


Reaching consumers without disruption, native ads weave seamlessly into the ecosystem surrounding them, boosting engagement and driving conversions as a result.


If done right, the return on investment (ROI) of native advertising is incredibly healthy, to say the least. As such, by 2025, experts predict that the native advertising industry will be worth $400 billion (According to Mobile Marketing Magazine).


There's no denying it: the native ad industry is thriving, evolving, in unison, with the rapid pace of the digital landscape it calls home.

But have you ever considered where the concept started or how it has evolved over the years?

Well, wonder no more because here is a timeline that follows the evolution of native advertising from its earliest incarnation right through to the robust, dynamic marketing medium it is today.
"The best marketing doesn't feel like marketing." – Tom Fishburne, Founder of Marketoonist
Native advertising: a timeline


While native advertising in a formal capacity is relatively new, the core principle of this most influential of marketing mediums dates further back than you might think.


That said, we're going to start our journey through the history of native advertising by travelling back to 1885 where the first traces of the concept were born.

1885: The first traces of native advertising

The earliest known incarnation of native advertising (By Native advertising institute) dates back to the late 1800s. To promote his Wild West Vaudeville Show, a man by the name of Buffalo Bill featured native American leader, Sitting Bull in his advertising poster. As an influencer, Sitting Bull's promotional affiliation with the show attracted droves of fans, cementing its success for decades. As an example of influencer marketing, this, in turn, makes this campaign the earliest example of native advertising.
1910s: The Arrival of Advertorial

During the early 1900s, print publishers and advertisers joined forces to publish paid editorial promotions and content in targeted newspapers or publications. These marketing pieces were known as advertorials.
1930: The Age of Sponsored Radio

As radio adoption became more widespread in family homes, radio broadcasters partnered up with advertisers to deliver sponsored ad content including catchy jingles to audiences during scheduled programs. The age of targeted radio advertising was officially born.
1940s: The Birth of TV Product Placement

Moving swiftly from audio to visual entertainment, the 1940s saw the introduction of TV product placement. During films or periodical programs such as soap operas, manufacturers would create deals to weave their products or branding into certain scenes or storylines, selecting their partnerships based on viewer demographics. The medium flourished and evolved over the years, eventually expanding from the shows themselves and into what we now know as 'commercial breaks'.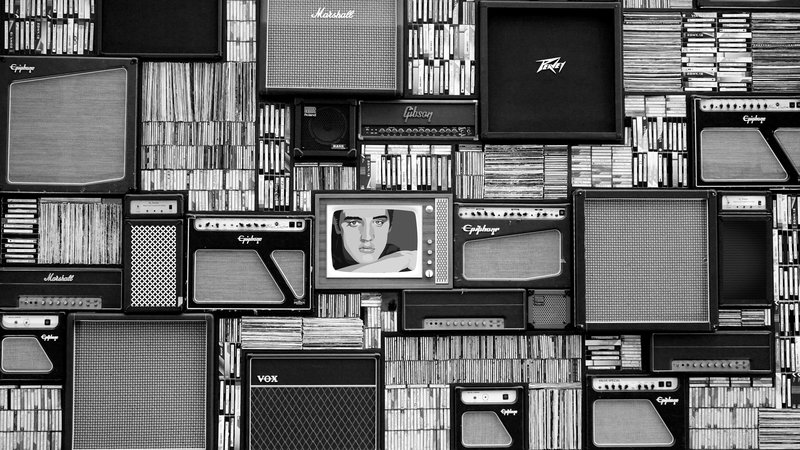 1980s: The Influence of the Infomercial

In addition to synth-based pop music and wild haircuts, the 1980s spawned a little something known as the infomercial—the next step in the progression towards modern native advertising. Diversifying their TV-based advertising efforts, broadcasters in various niches introduced the 30-minute infomercial to sell products or services to highly engaged, highly targeted audiences at the most opportune viewing times. It was during this era that the 'as seen on TV' slogan really came into its own.
1990s: The First Paid Search Ads Come to Life

The advent of the World Wide Web and the introduction of the digital age presented fresh opportunities to marketers looking to attract new consumers to their brand. During the late 1990s, search ads—the veterans of digital advertising—came into fruition with the popular search engines of the time allowing businesses to buy advertising space to have their promotional content appear 'high up' in the results pages for relevant keywords and terms. This development became a huge leap towards the contemporary concept of native advertising.
2006: The Concept of Content Recommendation Goes Digital

The relentless evolution of web-based technologies broadened the digital advertising space and in 2006, innovative algorithms spawned the first ever content recommendation models—functionality that serves content suggestions to individuals based on their preferences or browsing behaviours. A development that made the digital advertising robust, dynamic, and rife with new approaches to building consumer relationships.
2011: The Term 'Native Advertising' is Officially Coined

Indeed, in 2011, the term native advertising was officially coined. The perfect storm of marketing events that occurred before this time contributed towards the contemporary birth of native advertising—with the term itself shared with the public by Fred Wilson at the Online Media, Marketing, and Advertising Conference. Moreover, during this time, social media became more prominent the world over, facilitating targeted platform-based ad functions. For instance, people that like a business on Facebook will see sponsored ad content from said company (or similar businesses) via their personal feed. And, the birth of real-time bidding propelled native advertising to dizzying new heights.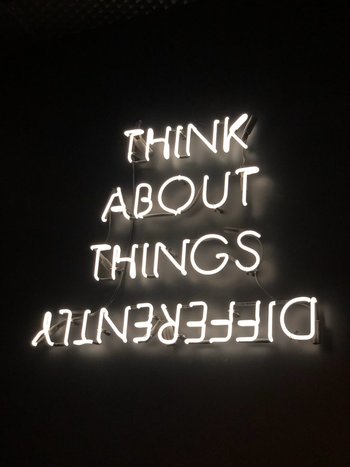 2016: Native Advertising Goes Mobile, The Revolution Has Arrived

The native advertising industry had blossomed, spanning industries, sectors, platforms and mediums. For the first time, mobile consumption had exceeded desktop usage and as such, native advertising 'went mobile', with promotions optimised for seamless user experience and maximum responsiveness on tablets and smartphones. Native advertising, in all of its value-driven promotional glory, had arrived.
"Collaboration and augmentation are the foundational principles of innovation." — Vaclav Smil, scientist and tech advocate
Welcome to the 'native' revolution


We are in the midst of a native advertising revolution. As consumers crave a more personal and more valuable browsing experience, native ads are becoming an increasingly potent marketing force.


Native advertising integrates with the content around it to avoid disruption or irrelevance; ensures content flow to increase engagement, and provides a flawless user experience across platforms or mediums. And it's getting stronger, more advanced, and more sophisticated all the time.


At Ad Style, we've developed a cutting-edge ad network that collects, curates, and consolidates an array of online marketing and publishing resources to provide a dynamic content-driven ecosystem that benefits both our clients and their consumers.


We are the next big stage in the native advertising evolution and if you'd to grow your business, one ad at a time, please get in touch and we'll be happy to help you start your journey.
Welcome to the future.