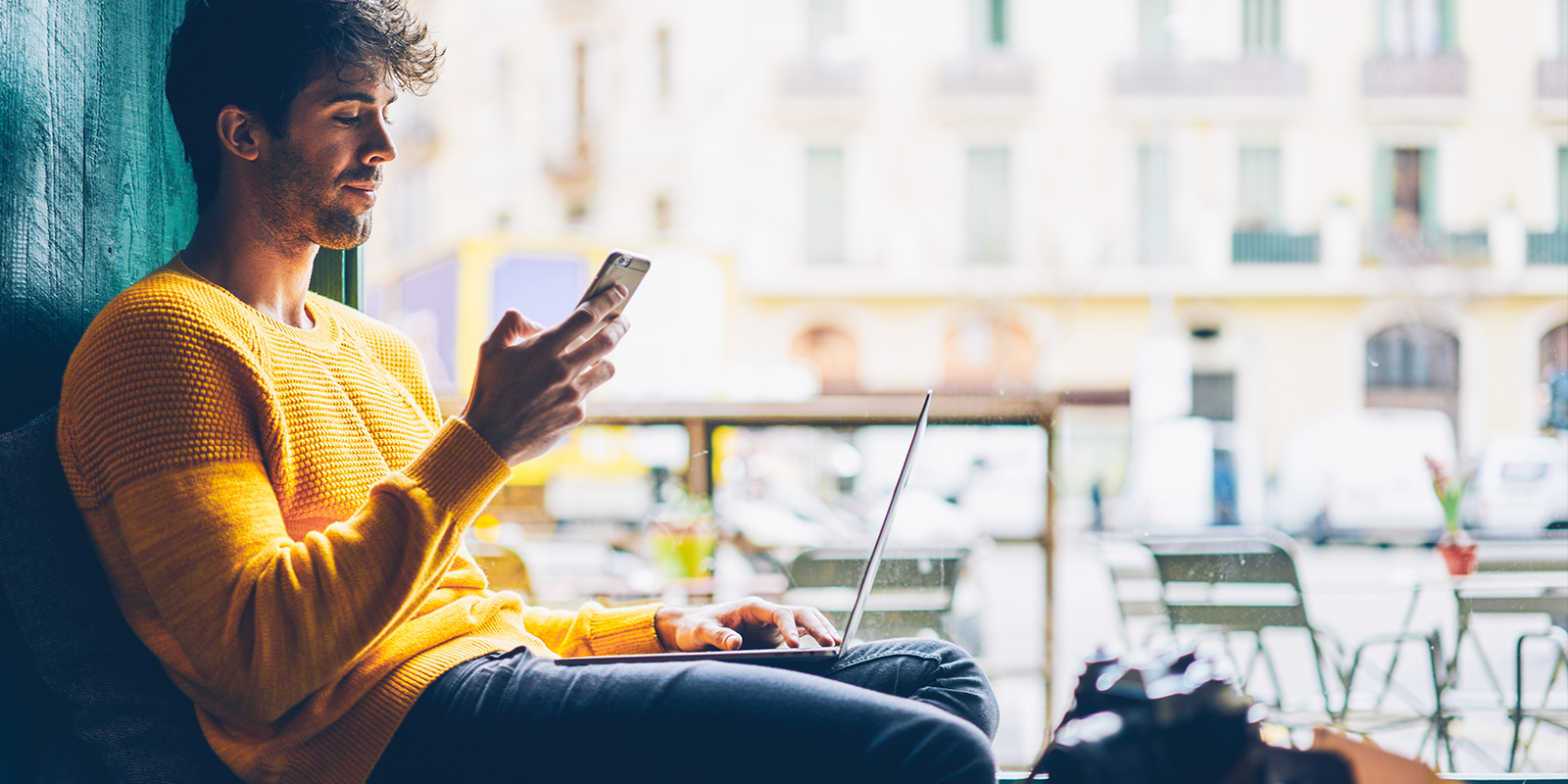 Best Landing Page Practices to Boost Campaign Success
In the digital age, consumers are well and truly in the driver's seat. With access to a wealth of information at the swipe of a screen or the click of a button, to cut through the noise, today's brands need to offer their audience a unique level of value. And, content is the way to do just that.
While it was once considered an industry buzz phrase, the term 'content is king' holds a great deal of weight today, particularly for marketers looking to drive conversions and engage new prospects consistently.
Presently, 90% of businesses use content marketing to generate inbound leads. Moreover, content creation is the number one priority for 53% of today's top marketers.
Inspirational, value-driven content has the power to solve consumer pain points, influence buying decisions, and ultimately, increase conversions.
When it comes to native advertising, landing pages present the perfect opportunity to boost engagement and encourage the desired action once a prospect has clicked on your ad.
Landing pages will allow you to connect with your audience on a personal level while boosting brand awareness—and here we look at how you should use them to your native advertising advantage.
But, before we delve any deeper, let's consider why landing pages are so important to your native advertising strategy.
The importance of landing pages
When it comes to native advertising, landing pages, if done right, will complement your on-page ad, expanding on your core message while empowering prospects to connect with your brand on a deeper level.
Directing prospects to your website's homepage or one of your most engaged social media channels can yield positive results—but, by creating a landing page that is specific to your native ad, you'll increase your chances of conversion (this could be any action from signing up to you mailing list to buying a specific product), exponentially.
Landing pages empower native marketers to tell their brand story, outlining the key benefits of their service in a way that's conversational while experimenting with a wide range of media to increase engagement from a wider target audience.
Moreover, landing pages allow marketers to test elements of their design and content to see what resonates most with their audience and optimize their efforts for future campaigns.
Here are three landing page-centric insights that will help you shape your content marketing efforts:
● Longform landing pages can drive up to 220% more leads than those with minimal content.
● When landing pages request a person's age, the conversion rate increases.
● Relevant embedded video content can boost conversions by up to 86%.
Landing pages & brand storytelling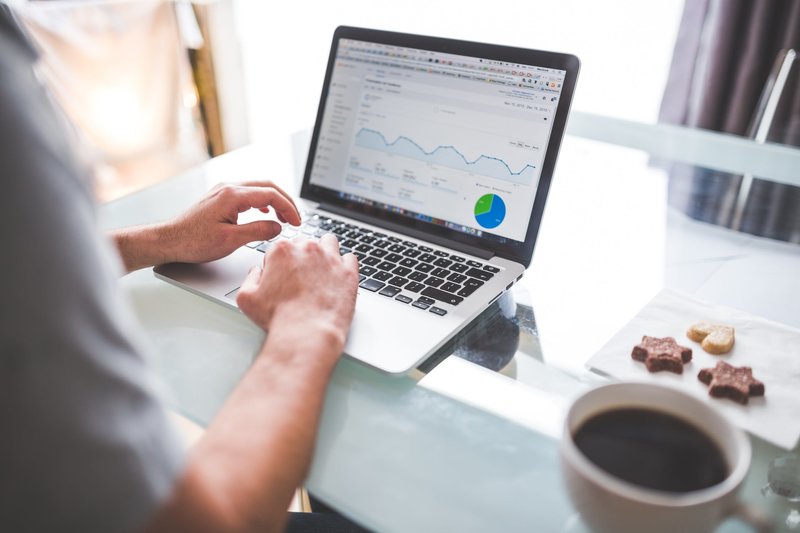 An often overlooked but incredibly powerful element of native advertising success is brand storytelling.
Brand storytelling is a form of content marketing that allows advertisers to inspire and engage their audience on a deeper, more personal level by taking them on a journey.
Storytelling is an age-old art form, and as humans, we have a real affinity for intriguing narratives.
By telling a story with your landing page content, you'll place your audience at the heart of your brand, giving them a real understanding or your product or service and how it can enhance their lives. Naturally, this will lead to improved brand awareness and a boost in conversions.
Here are three tips that will help you produce compelling brand stories for your landing pages:
● Be concise and follow a plot: To create an effective brand story, you don't have to write a novel. In fact, by being clear, concise, and speaking in a conversational tone, you'll ensure your readers remain hooked on your message. Outline a basic beginning, middle, and end, placing your call to action (CTA) in the conclusion, using your plot to give your content direction. Remember, your consumers are just like you—never talk down to them and always use language they will understand.
● Touch on emotion: One of the primary goals of brand storytelling is to demonstrate a passion for what you do and demonstrate why you're the best at it. By addressing your consumers' unique pain points and telling them how you can solve them, you'll create an emotional connection with your audience that will yield positive results. Note down your customers' definitive pain points before creating your landing page copy and when you are producing your content, speak directly to your audience, using the term 'you' as much as possible. Speaking in the third person will only serve to create an emotional barrier between you and your audience.
● Inspire action: Circling back to the CTA: your landing page storytelling efforts should always conclude in a call to action, prompting your readers to do something. Do you want them to enter a brand-boosting competition, commit to a free trial, sign up to your newsletter, or buy your brand new product? Make sure you're clear on your goal from the very start and add a CTA button, if possible, at the end of your landing page, containing a short, snappy message that tells them what to do next. If you don't you'll essentially lead your prospects down a dead-end, rendering your native ad redundant.
How to optimize your landing page for success
It's clear that landing pages are integral to native advertising success. To ensure that your native advertising-centric landing pages offer you a consistently healthy return on investment (ROI), here are the optimization measures you should consider:
Tracking & measuring
In the digital age, we are (almost) literally swimming in data. By harnessing the wealth of digital data available at your fingertips, you'll be able to gain a deeper understanding of how your audience interacts with your native ad landing page.
If your bounce rate is high, for instance, through data analytics, you'll be able to drill down into the reasons why and make tweaks or improvements that will optimize your future landing pages for success.
One of the most effective ways of uncovering the elements of your landing page efforts that work best is through A/B testing.
A/B testing, also known as split testing, is the act of taking two versions of the same landing page to determine which one performs better—as well as the content or page elements that drive conversions.
By working with the right A/B testing platform for your requirements, you'll be able to collect invaluable behavioral data, see which variations of text, imagery, video, graphics or functionality work best, and gather intelligence for all of your future campaigns.
Through continual testing and analysis, you'll gain the power to enhance your brand storytelling efforts and squeeze every last drop of value from your native advertising campaigns—so it's important.
User experience (UX)
In today's world, consumers demand a seamless level of UX across all platforms or touchpoints—your landing page is no exception.
Through A/B testing, you'll be able to track people's navigational journey while on your landing page and decide which design elements prove most effective, improving your UX as a result.
While every landing page is different, here are some quickfire tips for improving your landing page's UX and encouraging more conversions:
1. Outline the main benefit of your product or solution in the headline.
2. Show how your product works with dynamic graphics or a video.
3. Experiment with unusual designs and layouts, but make sure it flows logically.
4. Place your CTA at the top as well as the bottom of your page.
5. Use imagery or graphics that visualize your main points and enhance your story.
6. Make sure your links and action buttons are clear, concise and easy to find on-page.
Call to Action (CTA)
We may have mentioned the CTA a few times here, but for good reason. At this point, the importance of getting your call to action right will be crystal clear—but how do you make sure CTA buttons highly-clickable. Here's how:
● Write your CTA button copy in the first person so it speaks directly to your audience.
● Use A/B testing to decide which button colors resonate most with your prospects.
● Leverage action words within your CTA button copy.
● Keep your core goal in mind. For instance, if you're looking to sell a brand new product, you should ensure you include the word 'buy' in your text. Or, if you want someone to take on a free trial, you might use the phrase 'sign up now' to make your action clear while creating a sense of urgency.
Your landing pages will form an essential part of your native advertising experience, and by following our advice, you will enjoy a healthy ROI from your marketing efforts. A failure to harness the brand-boosting power of landing pages will only serve to stunt your success.
For more invaluable marketing advice, read our guide to creating a successful native advertising strategy.