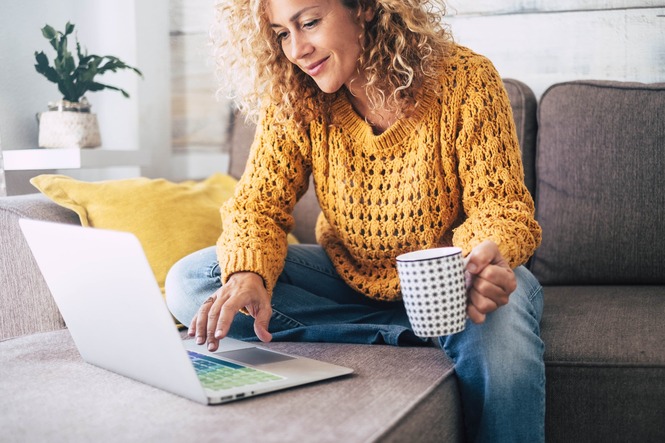 Measuring Brand Awareness
In our increasingly hyper-connected digital age, brand awareness is everything. It's a currency that helps you stand out in your niche while giving your business greater promotional power.


Building brand awareness will make your business more recognizable, trusted, and authoritative in the eyes of the people that matter most—your audience. And, the better your brand awareness, the more chanc
Table of Contents
e you have of converting curious prospects into paying loyal customers.

It takes an average of five to seven interactions before someone remembers your brand. But, if you take measures to build more awareness, you will inspire engagement and cement loyalty quicker, accelerating your business growth in the process.

But, how do you measure brand awareness, exactly? With an ever-growing mix of channels and touchpoints to consider, measuring brand awareness accuracy can prove tricky. That said, it is possible.

By working with the right metrics, you can measure brand awareness and benchmark your success—and we're going to show you how.

Brand impressions


Analyzing impressions is fundamental to measuring brand awareness as these interactions will give you a clear indication of how engaging or relevant your ads, content or campaign messaging is across channels.

Brand impressions will empower you to see how many times your content displays and as such, offer an insight into the content that resonates most and least with your audience so you can make the right adjustments.

To measure brand impressions, analytical tools like Google AdWords, social media platforms (Facebook and Instagram offer detailed insights on impressions), and in-build ad platform analytics tools are most effective.


Social engagement & interactions
Expanding on our last point, social media platforms offer a wealth of insight when it comes to measuring the interactions, shares, and engagements earned by your organic as well as sponsored ads.

With 3.96 active social media users worldwide, investing in social media will offer a healthy return on investment (ROI). Metrics including reach, impressions, likes, shares, comments, clicks, mentions, follows and hashtag engagements will give you a clear insight into how your content is performing while allowing you to see how people perceive your brand (comments and conversions related to your content are most effective in this case).

To measure all of the metrics mentioned here, exploring each platform's in-built analytical tools will offer you a wealth of information. Social media management platforms like Hootsuite, Buffer, and Loomly are also worth considering.

Website traffic

Your website traffic is a telltale sign that your marketing campaigns or ad content are either yielding results or wasting your resources. That said, you should monitor your website traffic levels regularly.
If your traffic is rising steadily over time, your promotional efforts are working and your brand awareness is growing. Should your traffic levels stagnate or drop, you can pinpoint the issue and make the right strategic improvements.
When you measure your website traffic, you can also check referrals (these tell you where your website visitors came from: social media, a blog post, a native ad, etc.)—an excellent way to see which channels are driving the most brand engagement.
To measure your website traffic effectively, Google Analytics is a powerful tool as it will explore data over various time frames while breaking down your referrals into different consumer behaviors and demographics.
Search volume

Search volume is a potent brand awareness metric as it allows you to drill down into how well your ads and content are performing on the likes of Google.
Analyzing search volume metrics will tell you which keywords people used to reach your brand through search engines while shedding light on the number of consumers looking for your various products or services.
Armed with this information, you can gauge your brand awareness surrounding consumer searches while gaining an insight into the keywords or key terms that will make the most impact in terms of content or ad performance.
To measure search volume, tools like SEMRush, Moz Keyword Explorer, Google Keyword Planner, and Google Trends will empower you to see how many people are searching for you as well as the power of your brand awareness keywords.
Brand surveys

Pure data is powerful, but by adding a little feedback (qualitative data) into the mix, you will gain a wider perspective of your overall brand awareness as well as how your audience feels about your products, services, and communications.
To deliver a brand awareness-based survey, you should create a digital form to send out to users or to add to certain parts of your customer journey (post-payment or after a customer service interaction, for example), asking the following questions:


What comes to mind when you think about our brand?


What do you understand about our products, services or brand values & mission?


Do you know who our competitors are and what do you think of them?


This direct line of questioning will give you a clear grasp of your brand authority, visibility, and identity. By reaching out to customers and asking them for their opinions, you will also make them feel valued—building trust and driving engagement in the process.


You can incentivize people to fill out your survey by offering them a discount or free shipping. Tools like Monday, Survey Monkey, and Typeform make the survey creation process swift and simple.
Earned media & external links

Earned media refers to any form of unpaid or unsponsored brand mention via social media, email, articles or blog posts (amog other mediums). External links are related to earned media as these are achieved when someone sees your products, services, and content as valuable or relevant.

Both earned media and external links offer an insight into who values your brand, who is talking about your brand, and what they have to say about it. Keeping tabs on this will help you to measure your brand growth, allowing you to find trends or correlations in sales, subscription or engagement spikes.
To measure earned media success autonomously, tools like Critical Mention are effective. If you want to analyze your external link profiles (and manage any broken or outdated links), Backlink Checker or Link Explorer by Moz will do the trick.

Taking charge of your brand awareness strategy


"Products are made in a factory but brands are created in the mind."—Walter Landor
Before you get analytical, you should take the time to set definitive brand objectives—doing so will ensure you use the right metrics for your specific aims, needs, and outcomes.


To measure your brand awareness both consistently and with pinpoint precision, content discovery and native ad platforms like Ad Style have the intertated tools and analytics you need.
Our powerful platform will empower you to work with a tailored mix of brand awareness campaign metrics and key performance indicators (KPIs), discover trends, and gain a wealth of insight from one accessible dashboard.
With your campaign up and running, Adstyle tracks these brand awareness metrics:


Impressions – The total number of times people saw your campaign content

Clicks – The total number of clicks your content received, driving people to your website Click-through-rate – The percentage of people who clicked on your campaign content
Average cost-per-click (CPC) – The average charge per click

Cost-per-thousand (CPM) – The amount you pay per one thousand impressions of your campaign content.
To find out more about us and how we can help boost your brand awareness, find out more about us by reading our company overview.