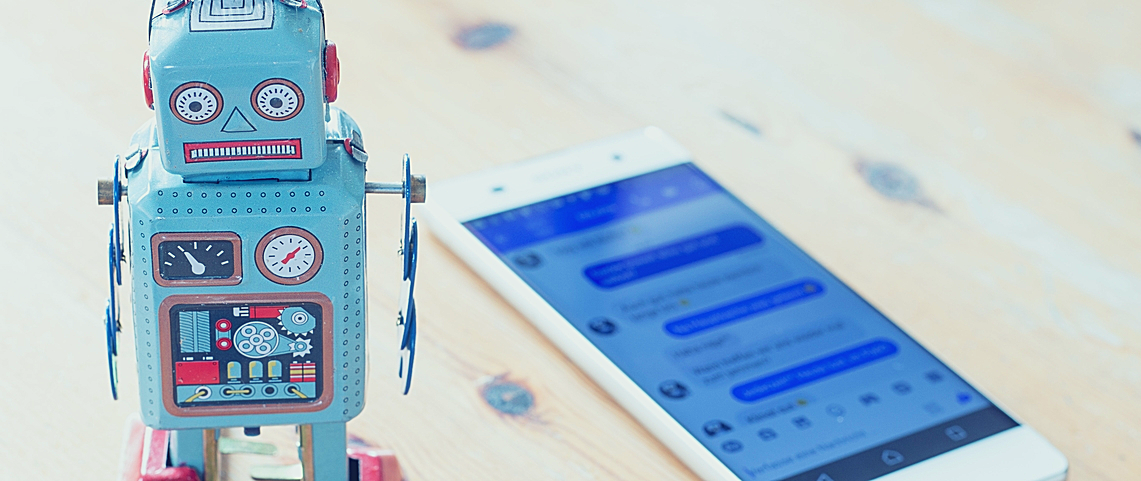 The Inherent Issue of Bot Fraud in Paid Advertising
Paid advertising plays a pivotal role in modern digital marketing strategy. Given the fact that pay-per-click (PPC) adverts alone generate around 50% more lead conversions than organic traffic, there's no denying the power of paid advertising - if it's done the right.

In an age where information is freely accessible across the World Wide Web, the consumer of today craves convenience, value, and usability above all else. And, in our digitally-driven age, the advertising strategies of yesteryear simply won't hit the mark.

With ad blocking on the rise - 47% of internet users use ad-blocking technology across the globe - leveraging the power of inspiring, relevant content is the way to engage fresh prospects and enjoy a healthy return on investment (ROI).

But, while more natural, less disruptive and truly relevant content-driven ad placements are certainly the way forward for today's brand marketers - enjoying the results or the ROI you deserve isn't always that simple

Enter bot fraud: the modern advertiser's 'public enemy number one'.


A little background on bot fraud…

Bot-driven advertising fraud is real - and it costs businesses a collective $7 billion dollars a year.

This staggering (and equally unnerving) statistic is a genuine concern for today's brands - like yours - looking to boost brand awareness while boosting their bottom line.

Bot-driven ad fraud occurs when a bot tries to imitate legitimate web traffic (acting as a living, breathing web-browsing human) and generate additional - yet fraudulent - web page views (and as a result, revenue) for the website host or publisher.

For instance, one of your savvy, well-placed ads may appear on an opportune section of a relevant industry publication. It might show thousands of ad clicks for a particular time period - but your ROI may be through the floor. More often than not, this will be the work of fraudulent ad bots.

Essentially, it's all a numbers game - the only problem is that the numbers aren't representative of the value of the ads. And, in this ill-fated scenario, the advertiser loses out. It's sad - but it happens.

Bot fraud is a global issue and it's tarnishing the perceived value of paid advertising. New instances of bot-driven ad fraud crop up on a regular basis, sometimes on a colossal scale.

In 2018 alone, the FBI, in conjunction with Google and bot-detection firm WhiteOps, infiltrated one of the most significant ad-driven bot fraud operations in history - an act of cybercrime that resulted in the hijacking of almost two million devices while encompassing 5,000 counterfeit websites.

The sheer scale of the bot fraud operation was so significant that WhiteOps said it posed a significant risk to the entire paid advertising ecosystem.
A testament to the magnitude of the bot fraud issue.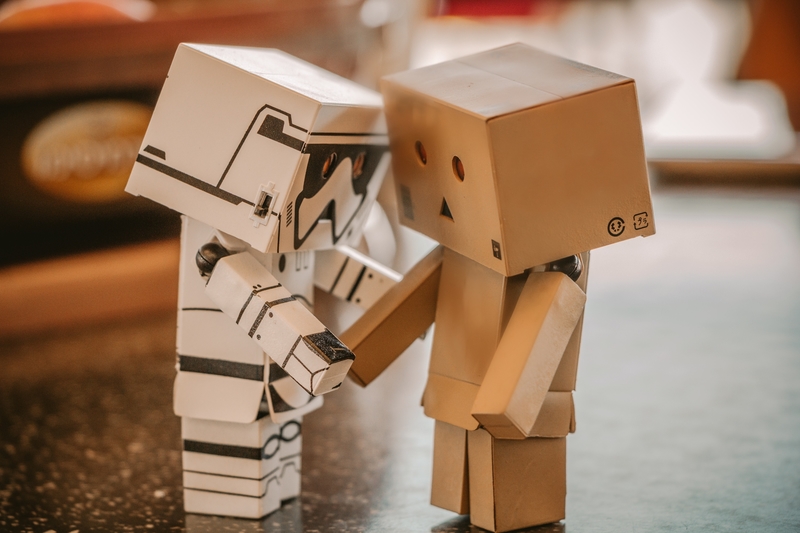 Bot-driven ad fraud insights you should know


To further illustrate the widespread nuisance that is bot-driven advertising fraud, here are some essential insights you should know about:

● In total, 50% of ad impressions that were served on Internet Explorer were based on non-human traffic. (FraudLogix)

● Click fraud is currently rising at a rate of 50% per year. (The Australian)

● One in five ad-serving websites is visited exclusively by fraud bots. (The Verge)

● The spread of bot fraud is intensifying, targeting emerging industries and sectors. In fact, 19% of global OTT and SVoD (streaming subscription services) impressions were invalid in 2018 due to bot-driven fraud. (Pixalate)


Native advertising: the path to enlightenment


At this point, you may feel that this all sounds a bit dreary and a little ominous. But, despite the fact that bot fraud is a genuine problem within the paid advertising space, there are solutions that exist to fortify your brand advertising activities against such evil entities.

A cutting-edge arm of paid advertising, the use of native advertising has grown significantly across sectors in recent years, with native ad spending dominating up almost 60% of display spending in 2018 alone.
"Nobody reads ads. People read what interests them. Sometimes it's an ad." - Howard Gossage (Advertiser, 1917-1969)
The intuitive, strategic and value-driven nature of native advertising means that consumers are far more likely to engage with your ads - as well as convert. But, while native advertising is the way forward for today's brands and businesses, even some of the industry leaders have fallen prey to bot fraud.

So, where do you turn if you're looking to enjoy a healthy, sustainable ROI for your native advertising efforts?

Essentially you need to work with a solution or service provider that has learned from the mistakes of its competitors and understands the way site visitors click on ads, as well as the type of content that they're most likely to engage with at a particular moment in their journey.

At Ad Style, we're dedicated to providing a native advertising platform based on quality over quantity. We work with only 1% of websites to ensure we offer focused, results-driven content-centric advertising that is continually quality checked against bot fraud.

Our in-house state-of-the-art bot detection and prevention systems can detect even the most progressive fraudulent clicks via desktop and mobile devices - so when the ad click occurs, the bot is blocked from the landing page.

Fundamentally, while many native advertising specialists rely on third-party technologies to tackle bot fraud, we boast homegrown, internal innovations that are ahead of the curve - which means we know our bot fighting efforts really work.

To date, we've served 40 billion genuine ad impressions to over 165 million site visitors per month across the globe while helping advertisers increase their click-through rates by an average of 53% - and as we progress, we believe this is merely the tip of the iceberg.

Native advertising is by no means immune to black hat tactics like bot-driven ad fraud - but, new innovations in the field mean that this content-centric approach to paid marketing is effective, sustainable and far less likely to cost you money at the hands of empty clicks or impressions.

Long live native advertising (done the right way).
To get started get under the skin of this most important of marketing mediums, explore our beginner's guide to native advertising.